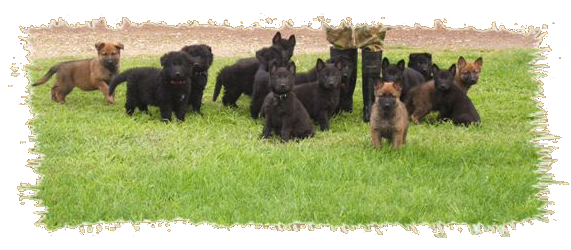 Late 2017 PLANNED LITTERS

Enquiries welcome.
From Jan 2012 your Long Coat Puppy could be in the show ring.
Beckie with her last litter of 10
Sambo's frozen semen will be going to Beckie late August/September. We expect large solid black long coats from this mating.

---

Milly will be mated to Snow around October /November .
This will be a Solid Black litter.