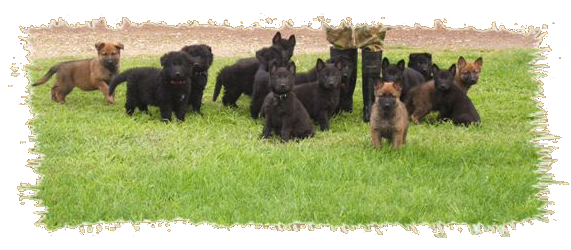 PLANNED LITTERS
 2022
Enquiries welcome.
From Jan 2012 your Long Coat Puppy could be in the show ring.
Sambo

Blondie

We have decided to use sambo's frozen semen over Blondie sometime in 2022. This will be a solid black long coat litter with calm gentle natures.

Macklin would like to give a huge thank you to Mahlon of Vilhelm Kennels WA for letting me have Frozen Semen back from my beloved Sambo,  Macklin Black Mambo  and  Boss Macklin Falcon Shadow.

Belle
Sambo
This is the last litter from Sambo, the proud mum Belle is due any day now, all puppies will be dark black and tan long coats.